A Crazy Ending To A Crazy Manhunt
For nearly two weeks, escaped murderer, Casey White, and corrections officer, Vicky White, have been on the run. But on May 9, the pair were found up in Indiana. The police were called and they chased the White's until they crashed. Vicky White was found in the car with a gunshot wound and later died of her injuries in a hospital. Casey White is now in the authorities custody.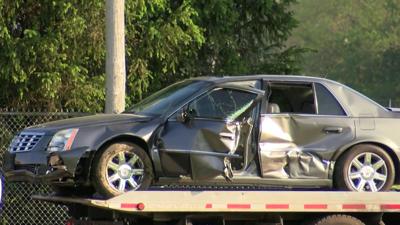 We don't know much about the time between their escape and their capture, but the ending is truly one for the books. On Monday the 9, a car chase broke out between the cops and the fugitives resulting in a car crash. Unfortunately, Vicky White died from a self-inflicted gunshot wound. But fortunately, Casey White, who was driving the car, surrendered himself and is now in authorities custody
Hannah Nussbaum, who was interviewed previously on this topic says, "I'm glad that Casey White has finally been caught and will be held accountable for his actions."
"This has ended a very long, stressful, challenging week and a half," Singleton said to NBC. Sheriff Singleton has been on this case the entire week and a half. He was the boss and friend to Vicky White. He is also feeling "pretty down" about the death of an employee and friend, even though she made a bad decision. Some speculate that Casey White shot her instead of the wound being self-inflicted. The coroner has yet to identify the cause of death for Vicky White.