The Ultimate TV Guide For Summer
Take a dive into Netflix the summer with these tv shows curated for your summer. Amanda and I took the liberty of deciding just what the best tv shows are for your different summer moods. Ranging from breakups to fantasy all the way to your beach days. Take a scroll and take your pick.
Rainy Day
Every once in a while the summer rain falls and ruins your beach plans. So what do you do? You watch Netflix all day. The perfect binge for that day is Stranger Things. It's the perfect mix of found family, horror, and fantastical. Take a jump back in time to the 80s with this perfect story that will have you on the edge of your seat and gasping from jump scares. All ready for the next sunny day to wash away the darkness. 
Beach Day
Emily in Paris is the perfect, easy-going show to watch for a day on the beach. It's light and comical. The writing makes this a calming and witty story about a girl named Emily. Guess where she lives? Paris! Emily is a woman in her mid 20's trying to figure out everything from her style, French, and who she is and who she wants to be. The story is full of drama, romance, and friendship. 
Feel Good
If you have ever just wanted to watch something that makes your heart warm, Heartstopper is for you. The perfect romance of will they won't they, all while feeling like sipping hot cocoa on a cold wintery day. The story focuses on an out gay teenage boy Charlie, and his new friend, Nick(of course he is a popular kid who plays rugby). The awkwardness of teenage boys dealing with their feelings makes it so much more enjoyable. Cringing at the screen has never been more real. This show is just waiting to be watched under the stars.
Sleepover
Do you want an easy-going show to binge with your friends? Well, New Girl is a top choice. Following Jessica Day and her three male roommates (and their cat). This show is a comedy that shows the ups and downs of adult life. This show will make you laugh, cry and cringe all the same. Watch romances, friendships and careers bloom as these four make their way through their 30's. 
Want to Cry
The inevitable crying session does not need to be lonely, instead cry into your ice cream with Schitt's Creek. Watch as the obnoxious Rose family loses all of their things and moves to the small town of you guessed it – Schitt's Creek. The ups and downs of living somewhere that was born off of a birthday joke, the family has to overcome multiple obstacles. Moira, Johnny, David, and Alexis will make you want to move to the middle of nowhere and start over. They will cry with you on those down-in-the-dumps days. 
Summer Breakup
Were you just broken up with? Here is the perfect show to watch… Jane the Virgin! A comedy-ridden show that will heal that heart while you decide between Micheal and Rafael. Jane gets artificially inseminated by accident while being a virgin! DUN DUN DUNNNN. What will she do while balancing her new job and being a new mother? The help of her friends, family and any loved ones will make you want to join the Villanueva family. You will hate some characters and love others, but it makes you want to finish the show even faster. Cry with Jane as she realizes what has happened to her and fall in love as she does. 
Summer Fling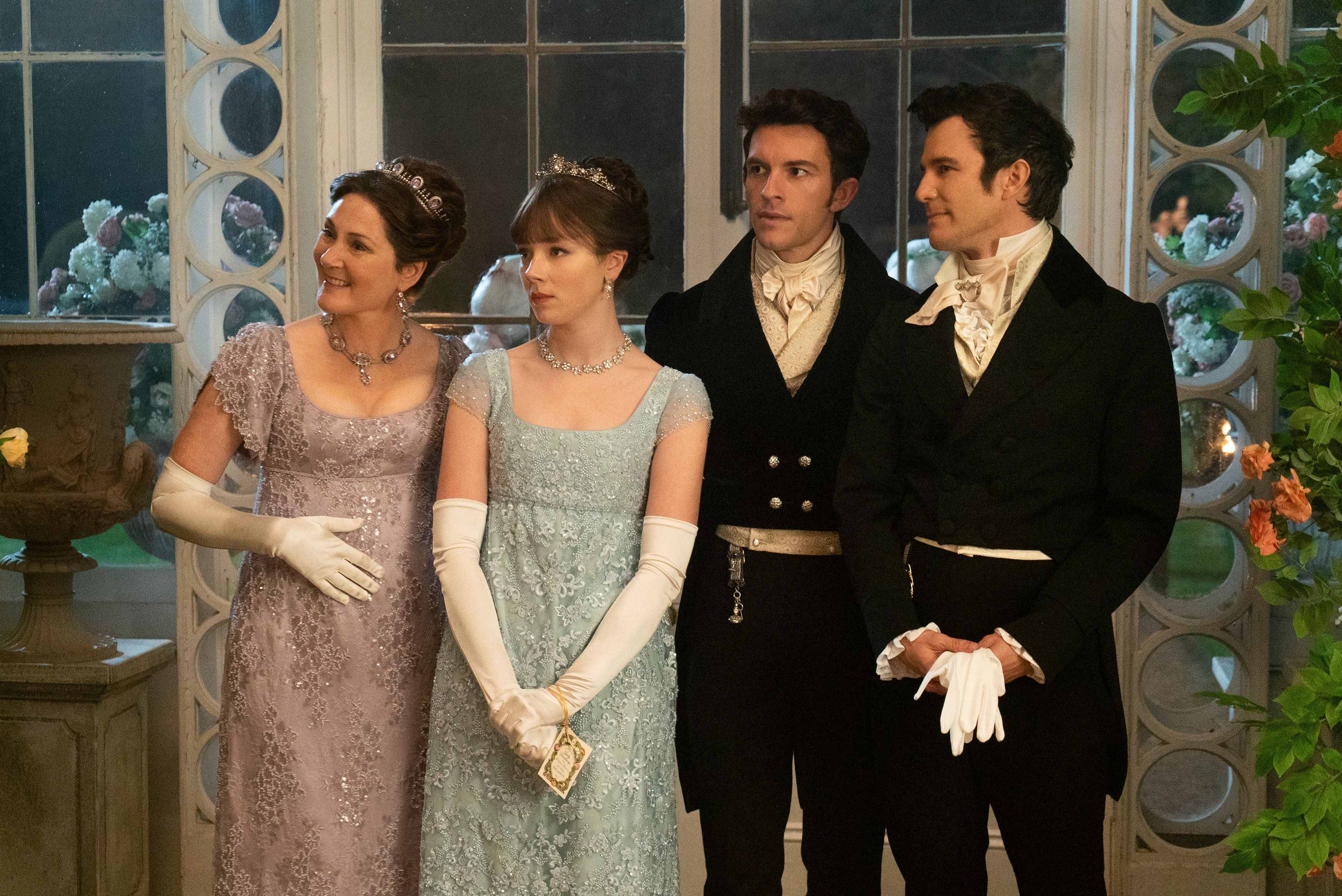 The critically acclaimed show Bridgerton is perfect for your new summer fling. The new show has taken over the screens of many and for good reason. It will keep you on the edge of your seat as the debutantes try to find a husband and make their way in the world. The dazzling dresses, ballrooms, and even the queen will make sure you are glued to the screen. Feel the heat between characters who are easy on the eyes just for your enjoyment. Just like you the characters are feeling all the love.
Vacation
35 years ago Full House aired, and now its child Fuller House comes 29 years after. Following the now grown-up children who are known and loved as they raise their own children. It is the perfect vacation show since it is easy to watch, skip around and you can still follow the story. Watch as the new generation paves their way, finds themselves, and goes through their teenage years. Sit poolside while binging the cute family show that can be watched with your family next to you. 
Plane Ride
If you get stuck in the middle seat on a plane it may be the worst but if you watch Umbrella Academy it feels just like the window! A family full of superpowers who feel less than super. Watch as Luther, Vayna, Klaus, Number 5, Allison, Diego, and their dead brother Ben(morbid we know) go through the motions of everyday life in a not-so-normal world. With their monkey butler, Pogo, who is somehow the only mature figure in the show, they will save the world and destroy it all at the same time. You will want to never have powers and the responsibilities that come with them. Yet, you will fall in love all at the same time. While the show does have some questionable storylines, it will keep you invested all the same. 
Roadtrip
This show has had a choke-hold on teenagers since it first aired on Netflix in April 2020 just at the beginning of the quarantine. Tiktok trends were made and this show became a very popular series. It follows a group of friends who live in Outer Banks, North Carolina. They crack jokes, go on adventures and make many memories during their summer. This is a summer must-watch series!
Take me to Another World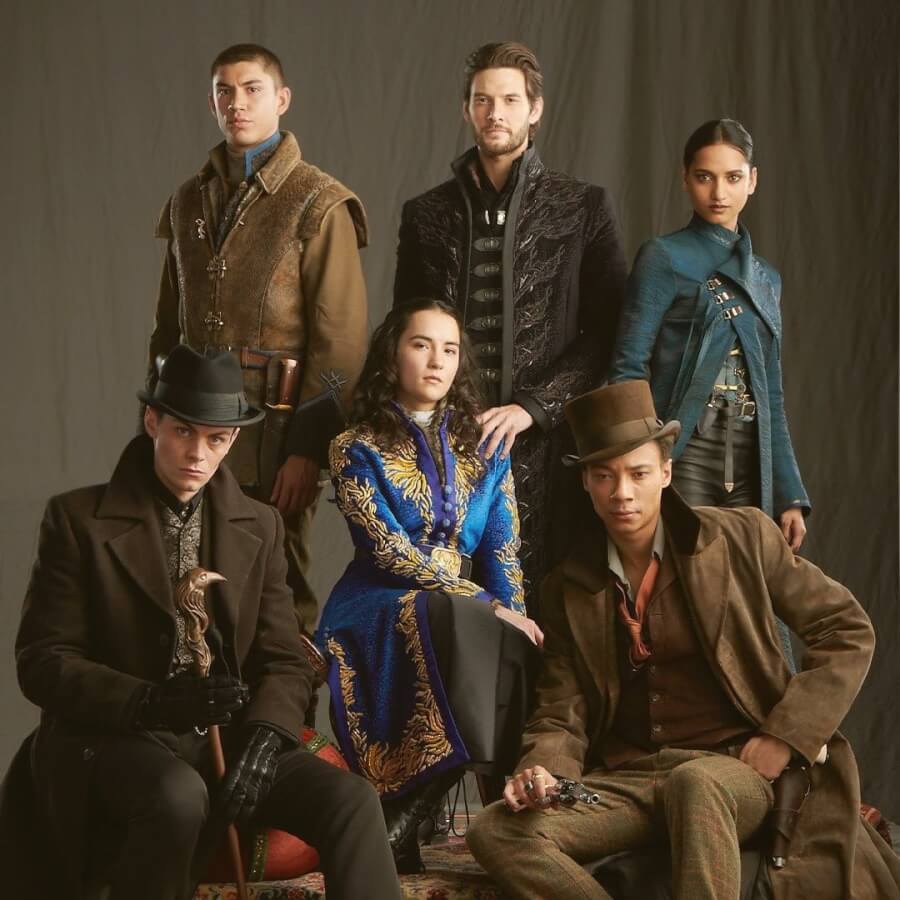 Have you ever wanted to live out your fantasy dreams of having magical powers and defeating an evil villain? Well, if so, then Shadow and Bone is the perfect show to watch this summer. It follows young Alina Starkov and she learns to craft her new found power which just happens to be so rare, it's considered a myth. This show also follows the Crows, a teenage gang, who is offered a once in a lifetime mission worth millions. This story has romance, heartbreak, manipulation, magic and friendship. This is a phenomenal show which will keep you entranced in their world of magic and mischief.
Ranging from romance to murder to magic, these shows will take up your entire summer from binge watching to beach watching. All of these suggestions came from our heart and the depths of Netflix. Having watched every show, we are qualified to say these are the best of the best. Let us know what you think and let the binging begin!